:: Two Days Before Christmas ::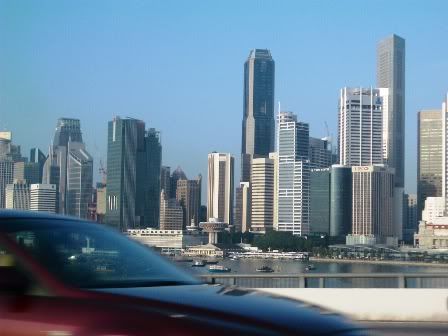 Ever since Nigel discarded my Optio S battery charger there are no more snapshots.
No candid shots; no 'the usual subject-in-the-centre' portrait shots either.
No Go Go Yubaris with swinging maces.
No Jap Schoolgirls with their lovely laces.
And nothing of Deciduous December.
No memories.
No memories.
I need to find the battery charger.
Time to go scouting.
water_sapien
recently asked me what I felt about 2004 and what I would do better for 2005.
I paused for a moment, and then replied, "2004 has been a good year for me, and so would 2005 be."
There were ups, and there were downs. It could have been a hurricane for all that it mattered, but I'm unmoved.
Armed with a few useful phrases that stuck in my head, I've anchored myself firmly like a lighthouse in a storm.
I see around me some sea-weary ships. I worry, yet I know that the best is yet to be.
Come to my lighthouse if you're lost; and may my light guide you in your journeys.
Things can only get better.
=)